Discover Spiritual India with Me
I'm thrilled to extend an invitation for you to join me on an upcoming journey to the captivating destinations of Varanasi, Kajouraho, Bodhi Gaya, and Agra (Taj Mahal) from 14th to 27th October. This trip is a unique chance to witness India through my transformative experiences. I've immersed myself deeply in the local way of life, especially connecting with spiritually elevated individuals. My previous visits have included enriching experiences at ashrams, daily karma yoga at traditional temples, and meetings with monks, priests, and spiritually devoted individuals. Imbued with India's enchanting energy, I've come to cherish its cultural, traditional, and spiritual dimensions. Throughout our journey, we'll delve into Hindu traditions, partake in sacred rituals and poojas, all enhanced by the fervent devotion of the locals.
India Unveiled: Chronicles of Past Journeys
Step into the enchanting world of India through a visual odyssey of my past travels. Wander the bustling streets of Delhi, witness the serene beauty of the Taj Mahal at sunrise, and float along the sacred waters of the Ganges in Varanasi. Experience the vibrant colors of Rajasthan's festivals, the tranquility of Kerala's backwaters, and the spirituality of ashrams in Rishikesh. Each image not only captures a moment in time but also narrates tales of wonder, culture, and the timeless allure of India. Embark on this pictorial journey and let the heart of India beckon you once again.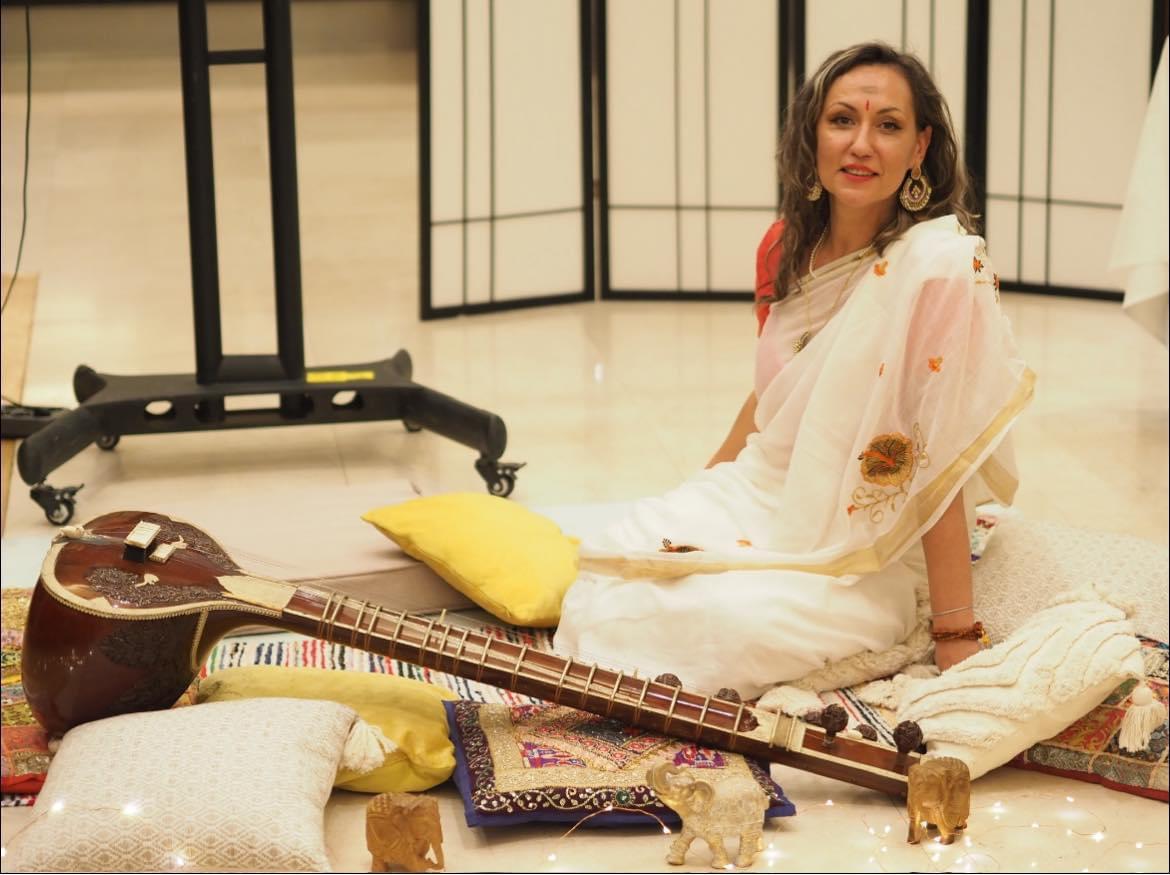 India: An Event of Culture and Spirituality
Immerse yourself in the essence of India, guided by Cristina who has explored India since 2016. Relive the ashram vibes of Rishikesh and celebrate the profound Hindu traditions.
Highlights of the evening include:
Live Indian cooking demo from ashram recipes.

Sitar music recital.

Visual journey of Cristina's Indian adventures.

Meditation session and insights from the "Indian Journal 2023."
Share your personal India stories, enjoy devotional songs, and indulge in North and South Indian cuisines. I hope to see you soon at one of our events.
To ensure you never miss another Indian evening of culture and spirituality, subscribe to our newsletter. Get firsthand updates on upcoming events, insider tips, and special offers.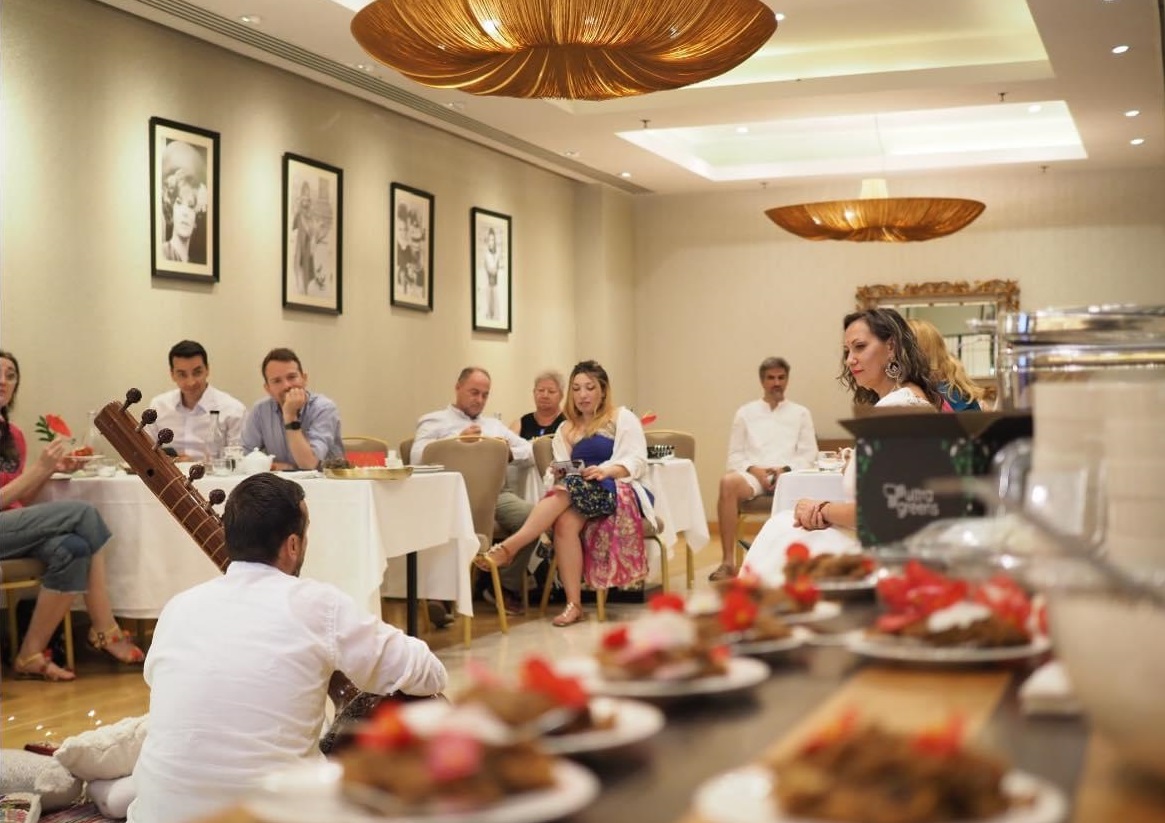 Cristina Draghici: Bridging Nutrition and Flavor with Vegan Mastery
Cristina Draghici, Romania's pride in the world of vegan nutrition. Here, passion meets expertise, and traditional recipes are transformed into vegan masterpieces, ensuring that you don't miss out on taste while prioritizing your health.
Cristina Draghici, renowned for her unique ability to fuse authentic flavors with nutritional benefits, invites you to delve deep into a world where food becomes an experience, a journey. With her roots in Romania and her heart embracing global cuisines, especially the rich tapestry of Indian dishes, you're in for a delightful vegan ride.
Exclusive Vegan Indian Recipes – Just for You!
As a special treat for visitors of this website, Cristina has curated an exclusive collection of Vegan Indian recipes. These are not mere adaptations but are handcrafted, ensuring they resonate with the authentic flavors of India, all while keeping the vegan promise.
To access these exclusive recipes and receive updates directly from Cristina, subscribe to our newsletter.
Because, with Cristina, it's not just about eating vegan; it's about relishing every bite.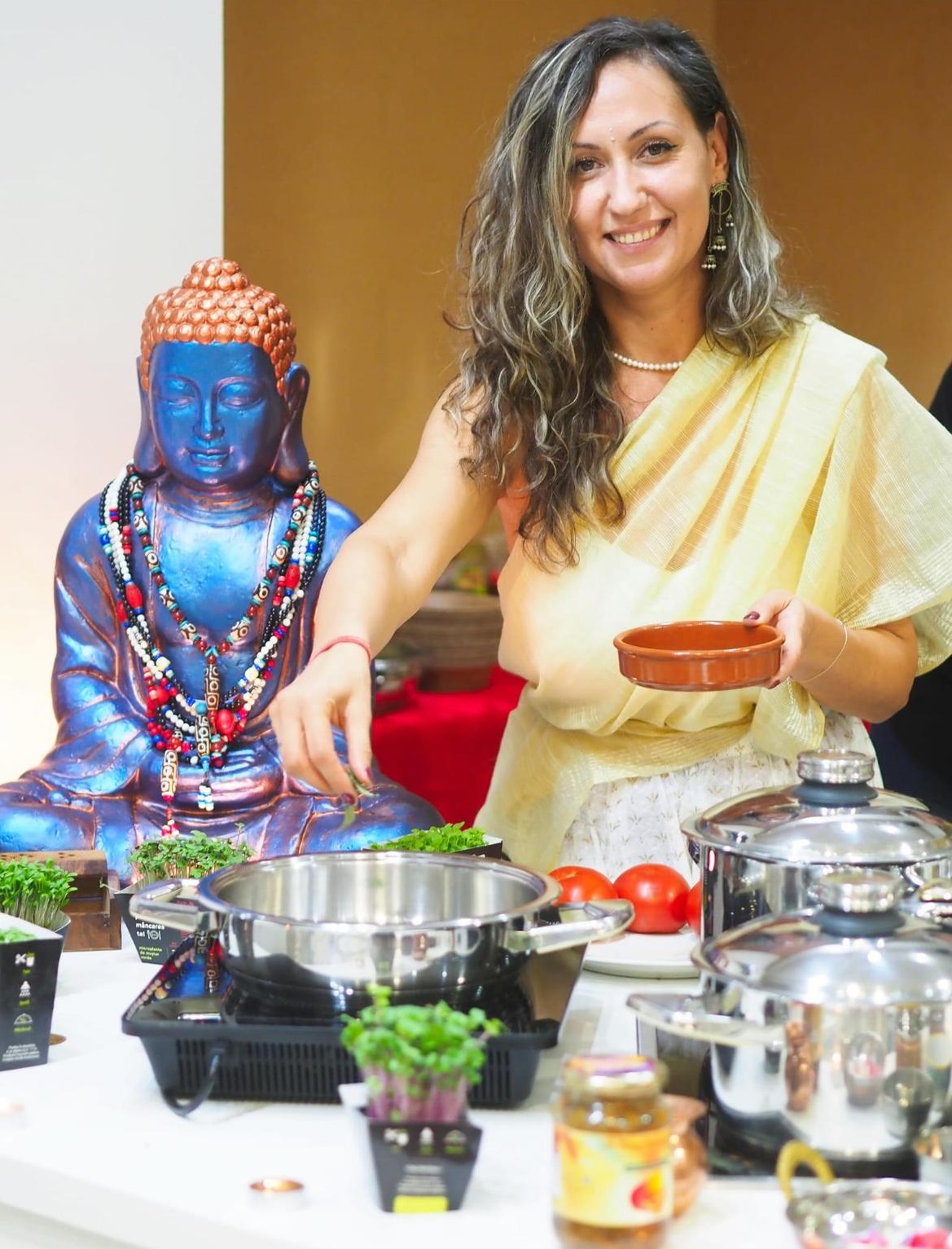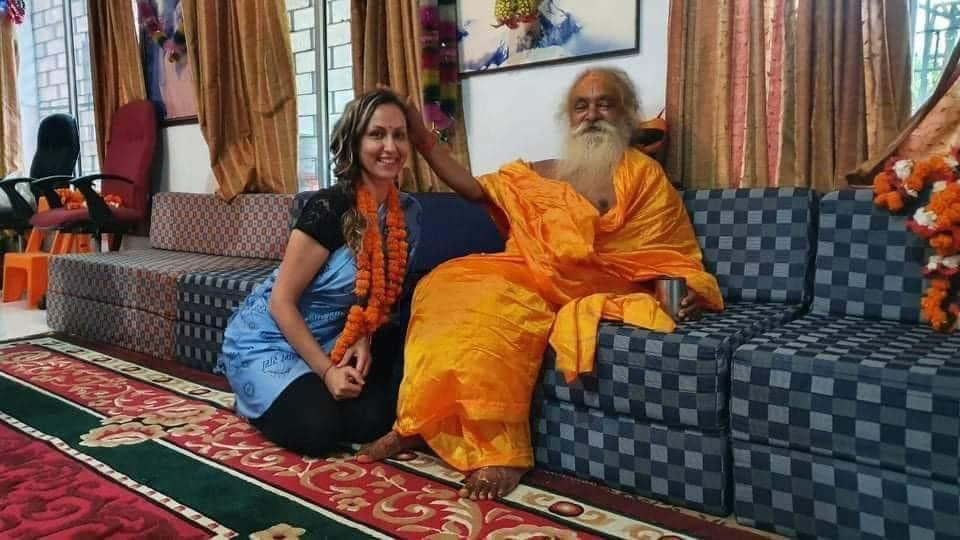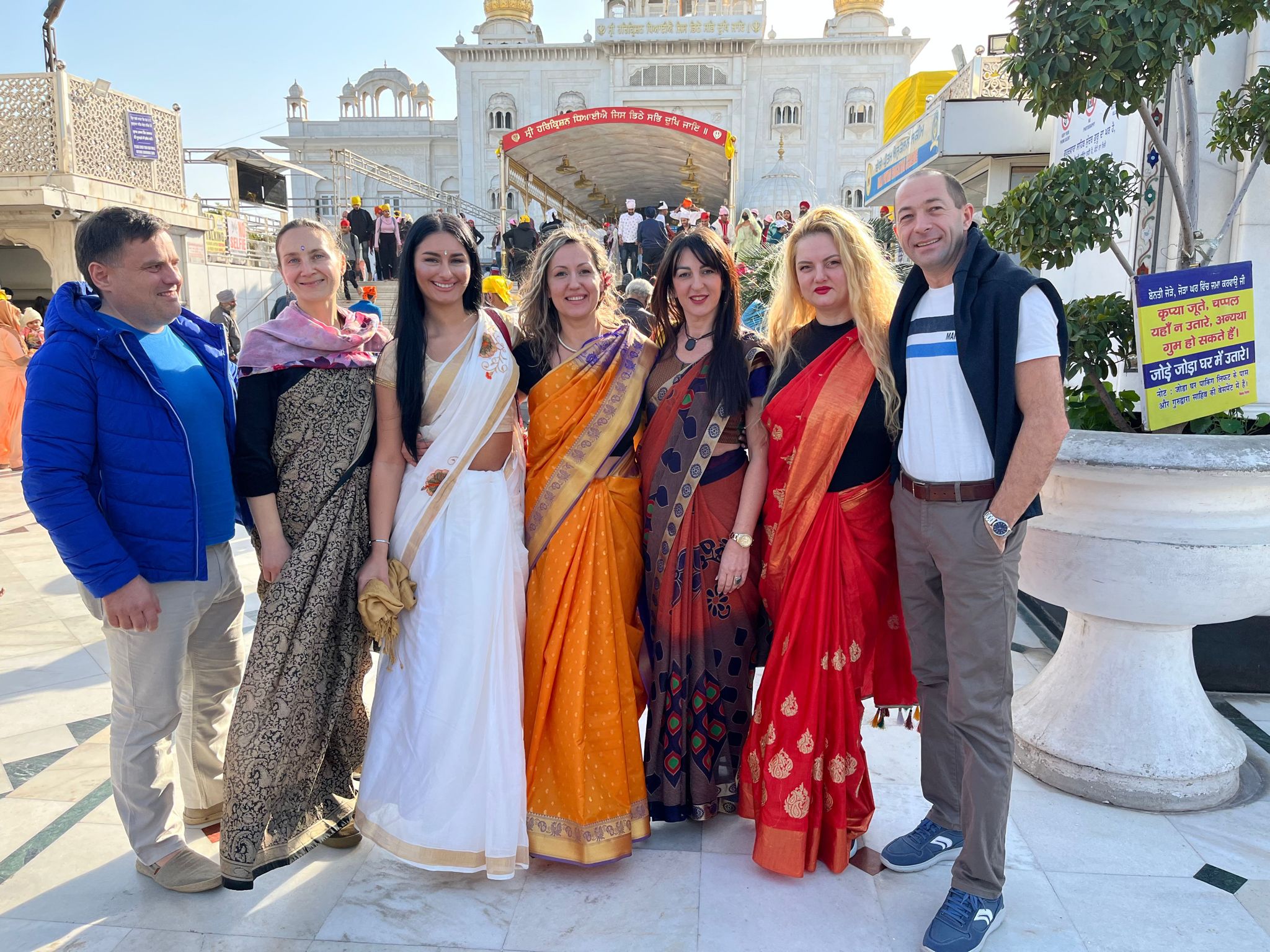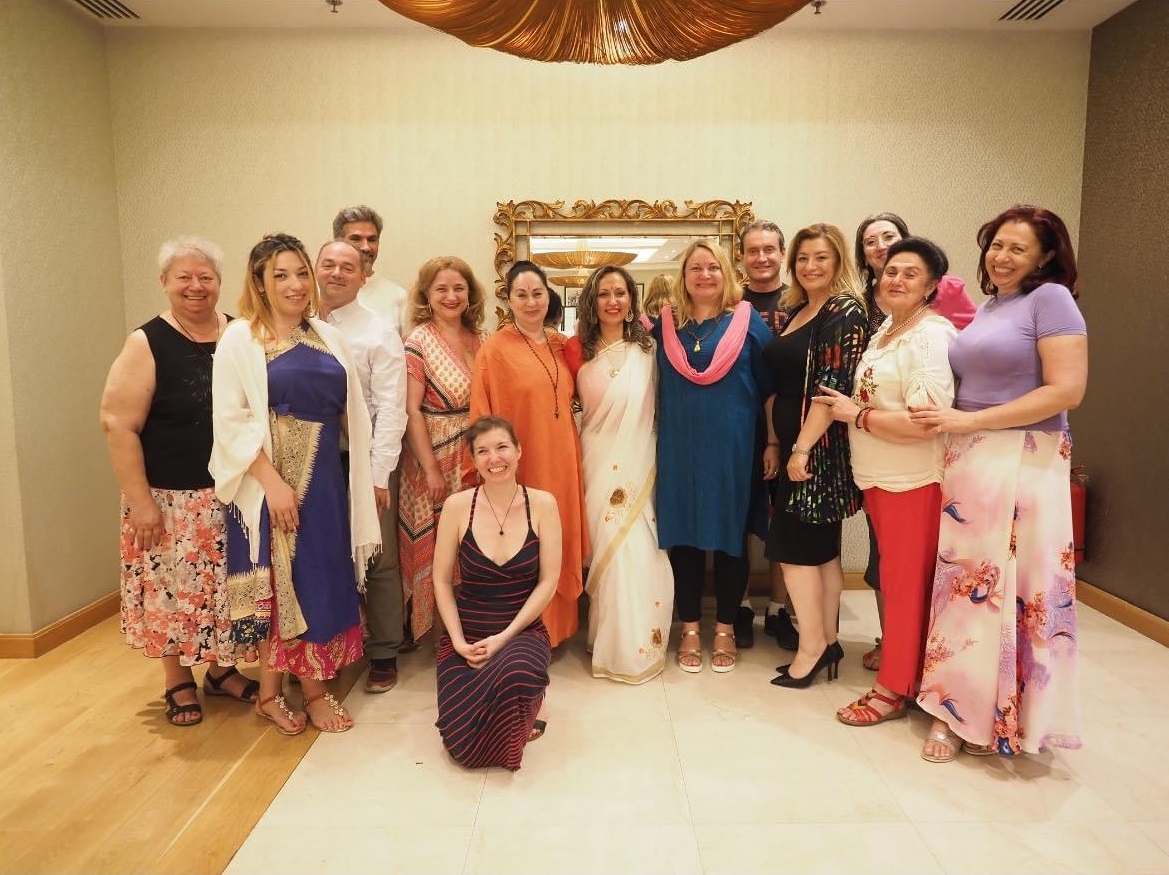 About Me: Cristina Draghici – Your Guide to the Spiritual Essence of India
Hello and Namaste,
I am Cristina Draghici, and my love affair with India began in 2016. Since then, I have been your bridge to the very soul of this ancient land, guiding many like you through the heartbeats of its traditions, the depths of its ashrams, and the magic of its gastronomy.
Journey Through India's Spiritual Landscape
With me by your side, you won't just travel; you will immerse yourself. From the serene ashram vibes of Rishikesh to the vibrant festivities of traditional Hindu ceremonies, every journey promises an intimate experience of India's spiritual essence.
As someone who has treaded the paths less traveled, I ensure that you're not just a spectator. You become a part of the narrative, participating, understanding, and internalizing the age-old wisdom that India so generously offers.
Events & Celebrations
India isn't just about places; it's about moments, emotions, and energies. I organize and curate events that let you celebrate India in its truest essence. Whether it's a Diwali gathering, a yoga retreat by the Ganges, or a night of soulful Sufi music, every event is a step closer to understanding the profound Hindu traditions and other rich cultures of India.
Taste India with Every Bite
But what's a journey without flavors to remember it by? With my deep-rooted love for Indian cuisine, I bring to you recipes that resonate with the authenticity of local flavors. Vegan, wholesome, and bursting with the vibrancy of India, these dishes will take your taste buds on a journey as profound as the land itself.
Join Me
Dive deep into the heart of India, and let's embark on a journey that promises not just memories, but transformations. Let the colors, sounds, and tastes of India touch your soul. And as you navigate its vast spiritual landscape, know that you have a guide in me, who has loved, lived, and breathed India since 2016.
Looking forward to our shared journey,
Cristina Draghici
Stay Connected with Cristina: Your Guide to India's Spiritual Essence
Embark on a transformative journey through India's spiritual landscape with Cristina Draghici. Stay updated, share your experiences, or just reach out; here's how you can connect:
Subscribe to Cristina's Newsletter
Dive deeper into the spiritual chronicles of India and receive exclusive insights directly in your inbox.